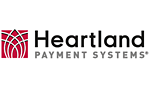 Heartland Payment Systems is one of the largest credit card processing companies in the United States. However a large percentage of their name brand recognition comes from the 2008 data breach that occurred within their system. A rogue employee hacked their system and was able to steal the confidential data for over 130 million credit cards.
What would have represented an unrecoverable incident for many companies, Heartland took it as an opportunity to reestablish their company and brand. Reevaluating their entire security structure, Heartland launched "E3 Secure", one of the most progressive systems available today.
They have also used this as a chance for them to set consumer and customer education regarding transaction security as a pillar of their company values. Their website has an industry leading education section and there are various resources available that will interest both new and existing merchants.
There are pluses and minuses to working with such large credit card processors. Typically a merchant trades flexibility and negotiating room they might receive with a smaller and more aggressive merchant provider in exchange for the security that comes with a larger processor. With various offices spread through the United States, Heartland Payment Systems likely has a local rep you can speak with, however the floor rates they have the ability to offer are going to be higher than with some of the other credit card processors we have reviewed.
Standard contracts come with a 3 year agreement and $295 cancellation/termination fee for those merchants who wish to leave prior to that date. There are various reports that merchants can plead their case, if/when they want to leave; however our feeling is that there are enough merchant account providers who do not require their merchants to even sign such paperwork, so why not work with them.
Stay or Switch from Heartland Payment Systems To Another Merchant Service?
Are you unhappy or happy with credit card procesor services Heartland Payment Systems ? Share your comments, insights, honest opinions, service levels from merchant account Heartland Payment Systems. Have you been Shutoff, Closed, Denied, Cancelled by Heartland Payment Systems? What are the ratings for Heartland Payment Systems? Post your experiences with Heartland Payment Systems on Sales Practices, Length of Contract, Hidden Fees, Early Termination Fees, Problems with Heartland Payment Systems, Chargebacks, Extra Fees, Transaction Rates, Contracts, Contacts, Support, Services Heartland Payment Systems. Find lower cost merchant account processor quotes and comparisons no contract service providers that have cheaper rates then Heartland Payment Systems. Leave your customer rating and review of Heartland Payment Systems below.
———————–
Note: Before you get started here is a final piece of advice from our co-founder Robert Evans on the importance of calling a merchant service provider and avoiding the temptation to ask for rates and quotes through email alone. Why You Should Always Call
———————–